The boudoir session is so much more than a photoshoot. I know it seems nerve wracking at first, but by the time you are done with your hair and makeup, you'll be ready to rock it!
When you're ready to book your session, we will figure out exactly what look you are going for and how much time you need in order to receive your album on the date you want. Once we pick the perfect date for your session, it's time to start thinking about the details!
Making the right wardrobe selection is the first step in getting the best boudoir photography possible. Here is where the consultation comes in. I will coordinate the location and outfits suggestions/order based on the "look" and overall "vibe" you are going for.
Hair & Makeup
When you arrive for your session, you will begin with a talented hair and make-up artist(s). We will complete your look based on what your vision is and what complements your wardrobe. This is an option you can decline if you'd like to save a little cash!
SHOOTING
I understand the nervousness & awkwardness that runs behind a session like this. I do the best I can to elevate that awkwardness by bringing music, snacks, incense, even wine (should you like). You will be guided through this process every step of the way. From posing to expression, I will ensure you are posed in the most flattering positions possible.
THE REVEAL
Two weeks following your session you will receive a password protected proofing gallery. From here you'll get a beautiful view of all our images and once you've selected your keepers, I will create your very own custom hardcover album!
Give the one you love an album they will never put down!
Give the one you love an album they will never put down!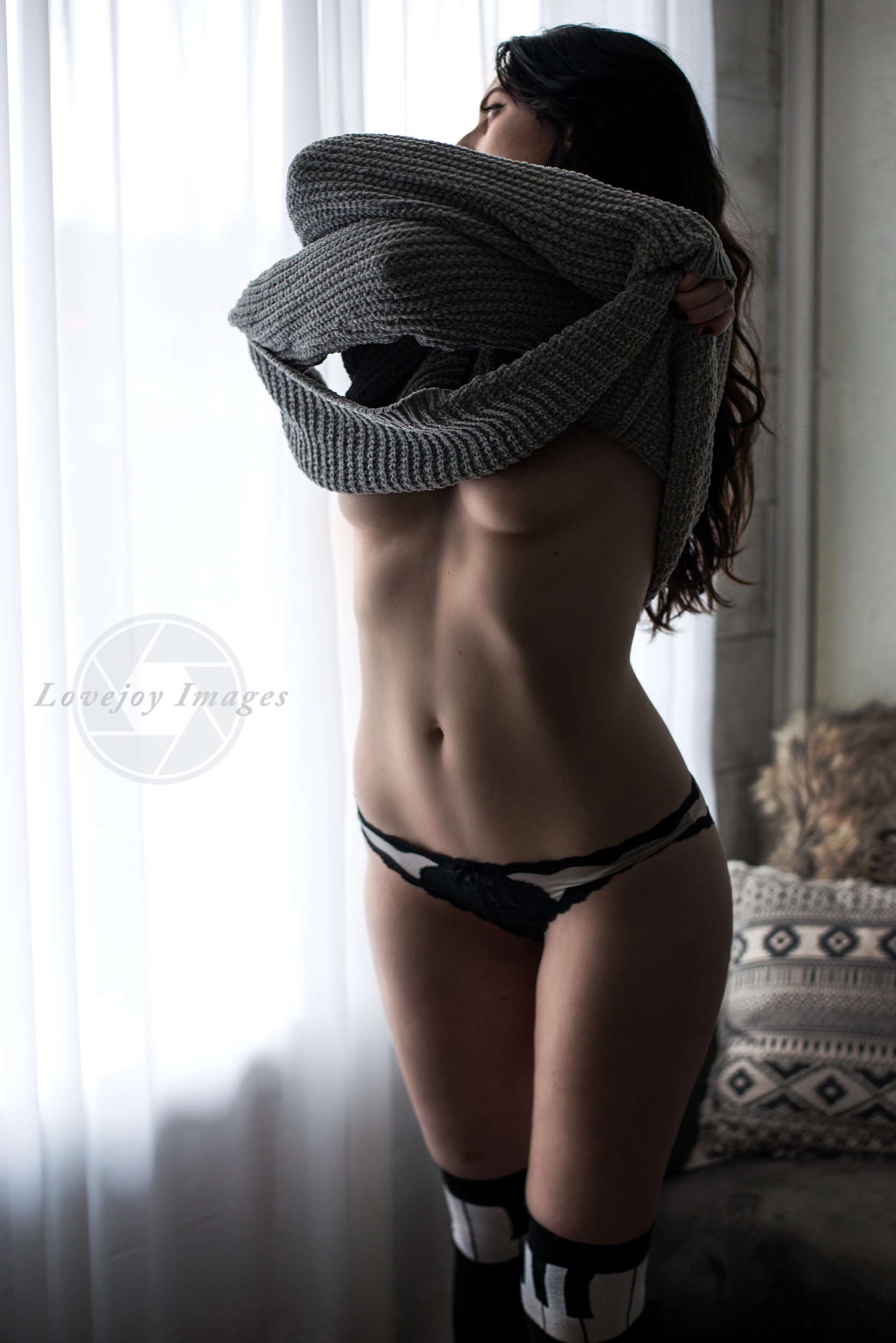 Boudoir was meant to be printed. Turn your sexuality into a work of art.
If you'd like to learn more or jump right into a session, please submit an inquiry below!